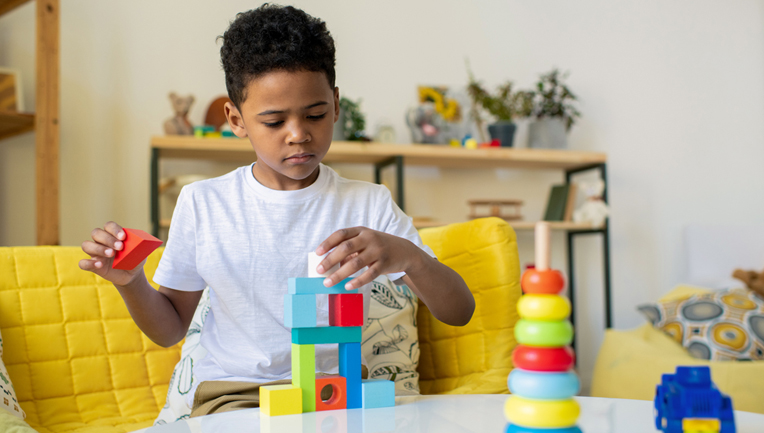 Preschool children enrolled in our program will be exposed to the fun-packed Packet of Preschool designed for ages 3-4 years old. Our main goal is to help children develop their own skills and talents while achieving milestones through hands-on activities such as building, creating and manipulating different materials, supplies, games and learning toys.
Our program focuses on the development of the whole child by enhancing the child's cognitive, physical, social and emotional skills through:
Art

Music

Exploration

Roll play

Reading

Building math skills

Physical movement

Daily yoga practice
Daily activities are planned and implemented according to the age, interests and needs of the child. Our knowledgeable and caring teachers guide children through the different activities during the day and provide them enough freedom to allow their imagination and creativity to expand and develop their skills and talents into confident, independent and successful learners.
Our Pre-School children will:
– Develop reading and writing skills through hands-on activities such as:
Dot-a-dot letter coloring

Art based letter recognition

Circle time letter/picture image recognition to expand their vocabulary

Enriched story time reading

Coloring, holding markers and crayons

Cutting with scissors
– Develop math skills:
Know and recognize numbers and count

Know and recognize colors and shapes

Size: small, medium, large

Position: First and last

Patterns
– Build more complex structures (houses, castles, racetracks)
– Develop problem-solving and decision-making skills
– Develop social skills, be a team player, cooperate and share
– Use good manners and respect others
– Develop a positive self-image
– Become confident about their own skills and talents